Cycling
Cardio Miracle is a revolutionary supplement designed to take your cardio performance to new heights. Our physiology relies on a dual pathway nitric oxide transport system. Our highly bioavailable supplement has antioxidizing effects required during high-performance sports activities. Cardio Miracle supports the endurance burst you need while fighting off fatigue before, during, and after races or training. Enjoy enhanced endurance and faster recovery due to efficient regeneration of ATP (energy) throughout muscle tissues.
Find out more
Get your Cardio Miracle
Subscribe & Save members receive
15%

off and

free shipping.
50+ ingredients, all in one drink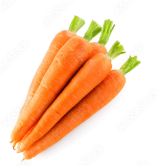 Testimonials
Cardio Miracle Customer and Cyclist
" When I got to to the top of the hill, I just wanted to keep going - I had so much energy! When you bike, or any athlete for that matter, you know your endurance threshold. I just had this unbelievable sustaining endurance and I just kept pushing and kept riding. Every time I ride now I take the product before I go, and I've shaved time off most of my rides. It's not hype, it's real. You just have to try it. "
Get your Cardio Miracle
Increased Endurance
Cardio Miracle is specifically designed to improve your cardiovascular health, allowing you to take on more vigorous exercise with increased endurance, quicker recovery time, and increased blood flow and circulation. By increasing oxygenation in your cells and providing vital vitamins, our formula can help support your physical goals while providing enhanced benefits that go beyond simple exercise. Whether you're looking for improved endurance or faster recovery times, our Cardio Miracle formula offers long-lasting effects that can truly revolutionize your workout routine.
Get your Cardio Miracle
Better Energy Levels
Our carefully formulated, extensively tested and refined nitric oxide supplement is rapidly absorbed to deliver unparalleled results. Working with essential amino acids, vitamins, minerals, and organic superfoods - your brain and body are provided the natural energy, flow and nutrition required to focus and elevate yourself. Cardio Miracle provides natural energy from amino acids before, during, and after exercise with 5000mg of antioxidants, herbal adaptogens, and an entire B-complex to make sure you perform better no matter how hard you push it for livelier workouts.
Get your Cardio Miracle
Better Blood-Oxygen Levels
Cardio Miracle helps you achieve increased stamina through proper oxygenation, better recovery time, increased blood flow and circulation, and improved blood-oxygen levels – all for improved energy when you need it most. This gas molecule can be considered the third essential gas in the respiratory process as nitric oxide aids in the exchange between oxygen and carbon dioxide. University of Florida researchers call nitric oxide "the spark of life in the cell." A better oxygenated blood stream can support a higher output and nitric oxide is essential for this process. This oxygen-rich blood travels in the blood to all your organs, supporting life in the cardiovascular, lymphatic, digestive, circulatory and major vital pathways.
Get your Cardio Miracle
Nitric Oxide regulates and directs muscle function and performance by stimulating vasodilatation. This increases blood flow to working muscles, leading to increased oxygen transport, delivery of nutrients to skeletal muscle, and reduction in blood pressure. Bottom line...your energy increases and your physical performance improves.
Nitric Oxide stimulates blood vessel flexibility, thereby improving blood viscosity and flow, blood supply, and oxygen levels. This process promotes muscle fiber repair and improves lactic acid clearance, leading to quicker recovery.
*These statements have not been evaluated by the Food and Drug Administration. This product is not intended to diagnose, treat, cure or prevent any disease. Information on this site is provided for informational purposes only. It is not meant to substitute for medical advice from your physician or other medical professional. You should not use the information contained herein for diagnosing or treating a health problem or disease, or prescribing any medication. Carefully read all product documentation. If you have or suspect that you have a medical problem, promptly contact your regular health care provider.